Featured In July 2017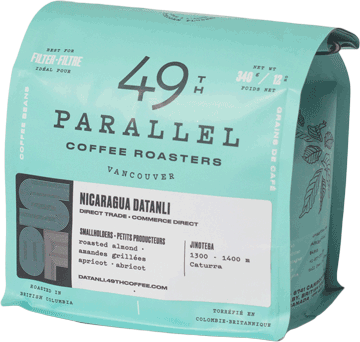 49th Parallel Coffee Roasters
Nicaragua Datanlí
"There's a whole lot of sweetness, and the acidity impressed us despite the relatively low ceiling of altitude in the region. The roasted almond note is fairly prominent, augmented with a touch of apricot. It's lovely."
- Laura Perry,
Green Buyer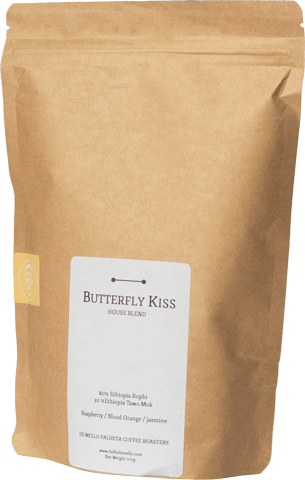 de Mello Palheta Coffee Roasters
Butterfly Kiss
"The Butterfly Kiss takes its name from the affectionate gesture of eyelashes against eyelashes or cheek, known as a Butterfly Kiss… As such, the flavour profile is always aimed at being bright, sweet and juicy but without any sharp acidity. Hopefully, the flavours tickle the palette for hours after the cup is done!"
- Brendan Adams,
Head Account Manager & Trainer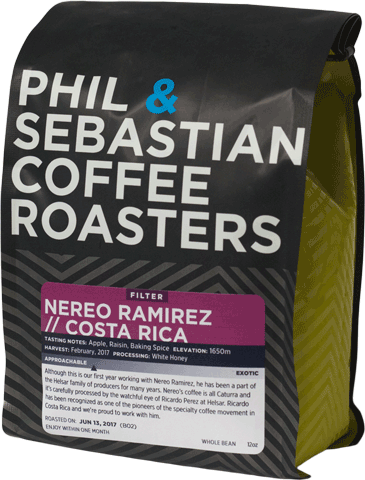 Phil & Sebastian Coffee Roasters
Nereo Ramirez
"This coffee is a sleeper hit. It can hold its own on the cupping table, with a perfumed aroma, creamy body, and intense flavours of apple, raisin, and baking spice."
- Jeff McCord,
Head Roaster