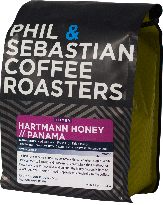 Phil & Sebastian Coffee Roasters
Hartmann Honey
"I just finished cupping the Hartmann Honey filter production from this week, and it was simply delicious… Chocolate covered raisins, medjool dates and fresh figs, cooling with hits of dried mango, pasticcio and lots of honey!"
- Phil Robertson,
Founder
Chocolate Covered Raisins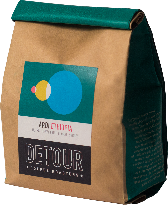 Detour Coffee Roasters
Ardi
"It's rare for us to purchase and feature a dry-processed coffee but we couldn't resist this amazing offering... The cup is full of big fruit notes, like peach, orange and blueberry, and it's rounded out with floral aromas and a milk chocolate finish."
- Geoff Woodley,
Lead Roaster & Green Coffee Buyer